High school students on mission 2023
Our second-year students took part in "Lycéens en mission 2023", a program that brings together students from Christian schools on three continents, united to love God and serve their neighbors!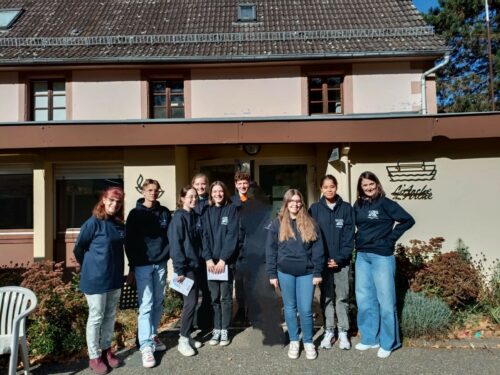 A total of 70 international high school students (from Australia, Germany, China, Lithuania and France) were hosted at Rimlishof from October 16 to 28. The aim of the camp was to enable these young people to put their energy and talents to good use in the community, in the form of children's activities in local neighborhoods, cleaning up public and private spaces, and trench maintenance work on the Hartmannswillerkopf site, as part of the Franco-German friendship.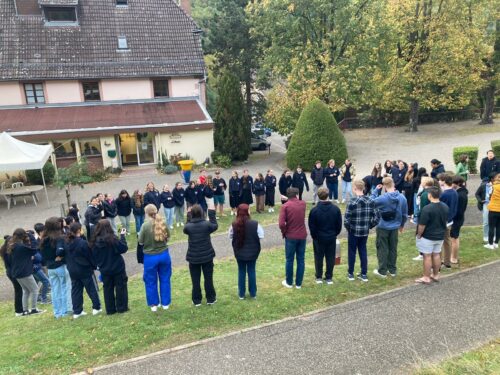 The high school students discovered the Hartmannswillerkopf site, where they spent two days clearing undergrowth and raising a low wall.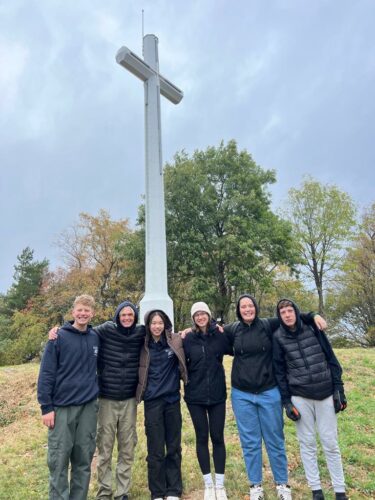 Some of the international high-school students met with Colmar school heads to explain their motivation for coming to France to serve the city.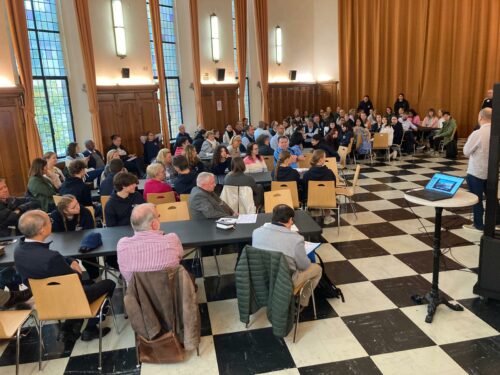 High school students from Hong Kong, Australia and a number of French high school students were received at the Guebwiller town hall for an exchange with the Mayor.